I thought since I am away from home and completely out of my routine, I would join up with Terri for
1. If you didn't have to sleep, what would you do with the extra time?
I don't sleep well anyway, and tend to waste the time I am awake. I should use that time to do Bible study, read a good book, go through and organize all the pictures I have stored away, or best yet, scan my parent's love letters for posterity.
2. What's your favorite piece of clothing you own/owned?
I recently bought a pair of leopard jeans that I think will be my favorite for the fall. You can see them next Monday on my blog post. I think the item of clothing I would have the hardest time parting with right now is a beautiful, heavy tapestry jacket. I've had it for years and have compliments every time I wear it.
3. What hobby would you get into if time and money weren't an issue?
I don't really want another hobby. I need to do more of the one hobby I love and that is painting. I met an artist last week and he said the one thing that keeps him going is painting a bit every day. I don't know that I would it every day, but I do need to paint often to just keep myself inspired. My quandary is what to do with a painting when I finish.
4. What would your perfect room look like? (You can post a picture.)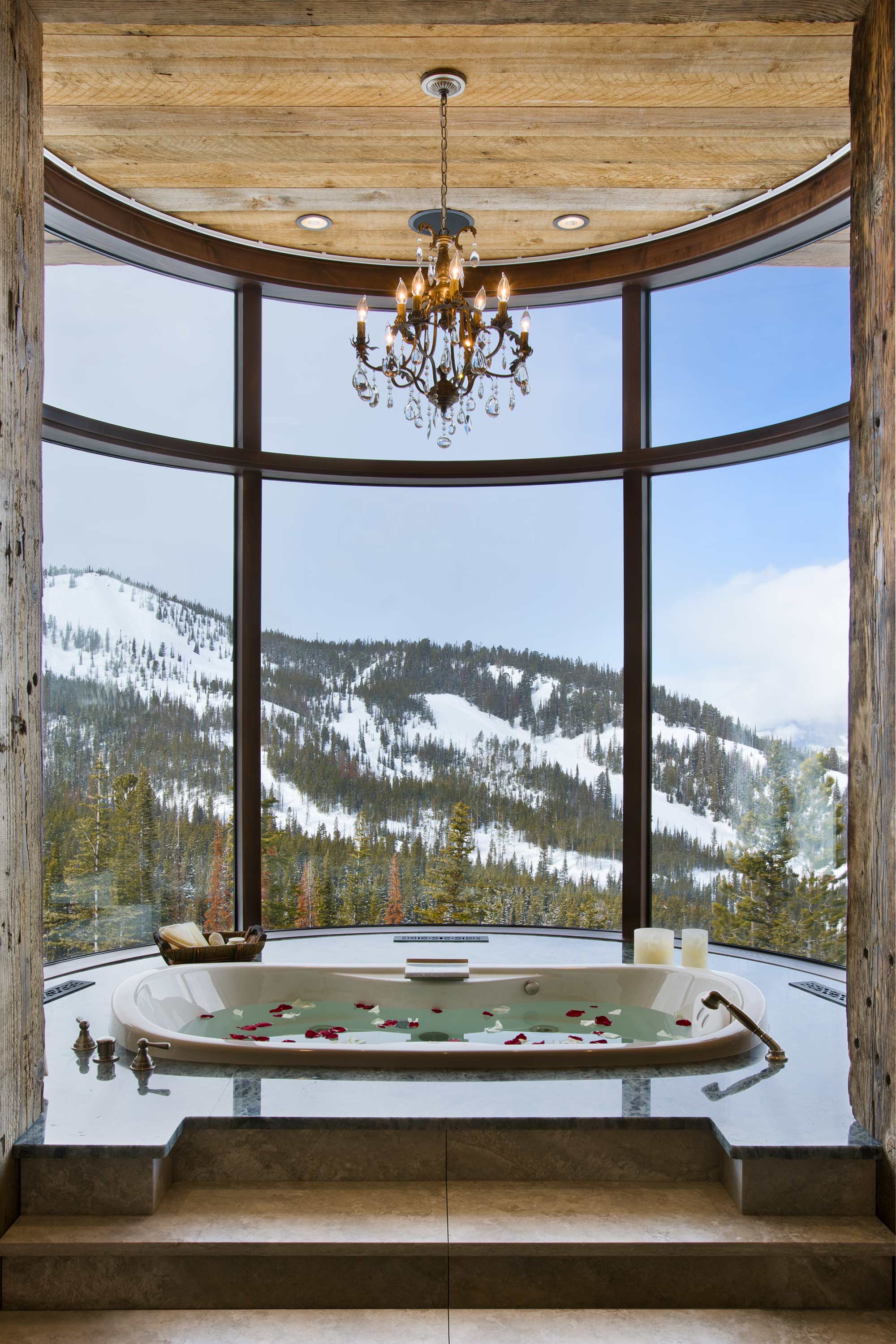 I think I could soak myself wrinkled in this spot and with this view.
5. When was the last time you climbed a tree?
Too long ago to remember, but I was a climber when I was a kid. We made many a pretend trip from the limb of a big Oak tree in our yard.
6. Tell us something you will do/did today.
We are at our son's house in northern Indiana for a couple weeks. We are here this week with our HS senior granddaughter and grandpuppy while son and wife are in California.
Besides walking the puppy multiple times I have researched how to make a toga for granddaughter's HOCO dress requirement for tomorrow. I plan to spend time going through and editing some of the pictures I took while traveling through Kentucky last week. It will be a fun, busy day doing what I enjoy.
This is just a preview of what is to come.
Thank you, Terri for hosting us today for